By Kenneth L. Gentry Jr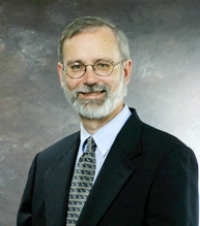 Dispensationalists often speak of culturally-concerned postmillennialism as entailing a misguided primary focus for the Church. This is due to their radical misunderstanding not only of the nature of the kingdom, but the postmillennial view of the essential focus of the gospel and the wide-reaching nature of redemption. They claim our "view of dominion is misdirected. Only the God-Man, Jesus Christ, is destined to rightfully rule over the people of this earth."[1]
This is woefully mistaken. Postmillennialists believe that
evangelism
is the absolute pre-condition to worldwide, postmillennial success. We deeply believe in the "gospel of the kingdom" (Matt. 4:23; 9:35; 24:14; Mark 1:14-15). We insist that cultural influence and change are to be promoted by God's people — who are saved by grace alone (Eph. 2:8-10) — at large in their callings, not by the institutional Church as such. But House and Ice prefer to paint postmillennialists as those who see evangelism as a super-addition to Christian enterprise in the world. They charge that "evangelism has certainly been added to the Cultural Mandate" by postmillennialist, "but their real goal is the Cultural Christianization of the world."[2]
But the postmillennialist recoils at such a suggestion. How can "Christianization" occur without the priority of evangelism? According to the order in Matthew 28:19-20: evangelism, leading to baptism, comes first. Then follows "teaching" the converts "all things" Christ taught, with a full assurance of Christ's age-long presence with them to promote more evangelism and more teaching of all things He taught! We deeply believe that "apart from Me you can do nothing" (John 15:5), but that we "can do all things through Christ which strengtheneth me," because "God shall supply all our need according to his riches in glory by Christ Jesus" (Phil. 4:13, 19).Thus, we believe that "if ye have faith as a grain of mustard seed, ye shall say unto this mountain, Remove hence to yonder place; and it shall remove; and nothing shall be impossible unto you" (Matt. 17:20b). This leads us to "work out [our] own salvation [in all of life] with fear and trembling. For it is God which worketh in [us] both to will and to do of his good pleasure" (Phil. 2:12,13). In the final analysis, "with God nothing shall be impossible" (Luke 1:37). All of this hope has but one foundation: the gospel of the resurrected Christ (Acts 4:12; 1 Cor. 3:11). Hence Paul's testimony regarding his approach: "I determined not to know any thing among you, save Jesus Christ, and him crucified" (1 Cor. 2:2).
Notes
1. Wayne House and Thomas Ice,
Dominion Theology: Blessing or Curse?
, 141.
2. House and Ice,
Dominion Theology
, 150